I finished my Bedford sweater about two weeks ago and have worn it at least six times since. Megan came up to visit us last weekend and I hadn't taken any pictures of it yet, so we decided to do a mini photoshoot at Discovery Park.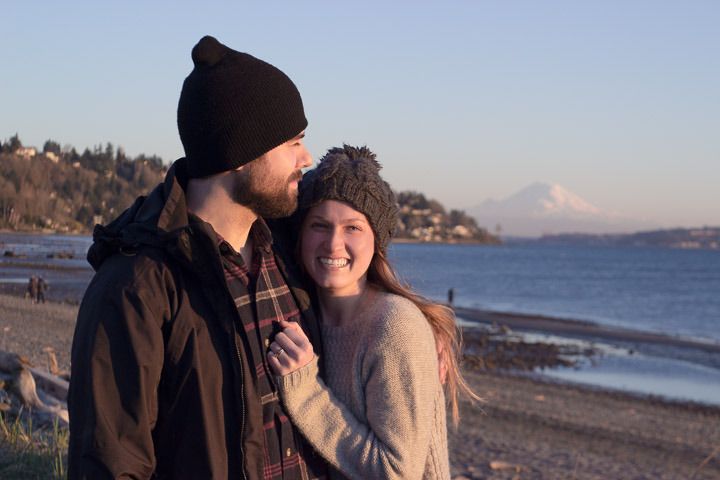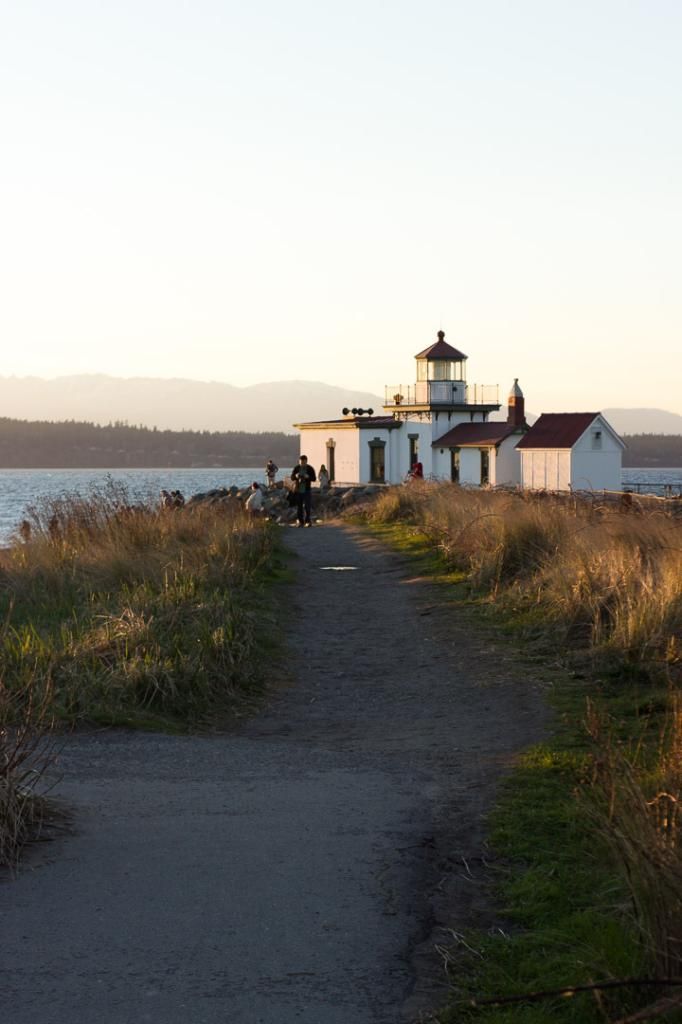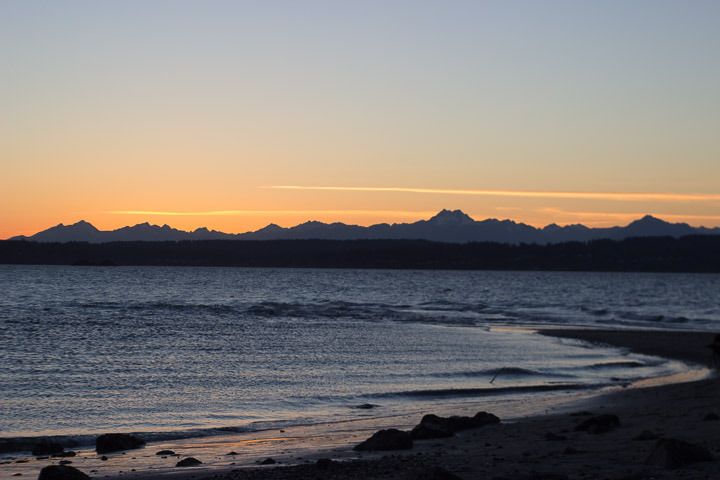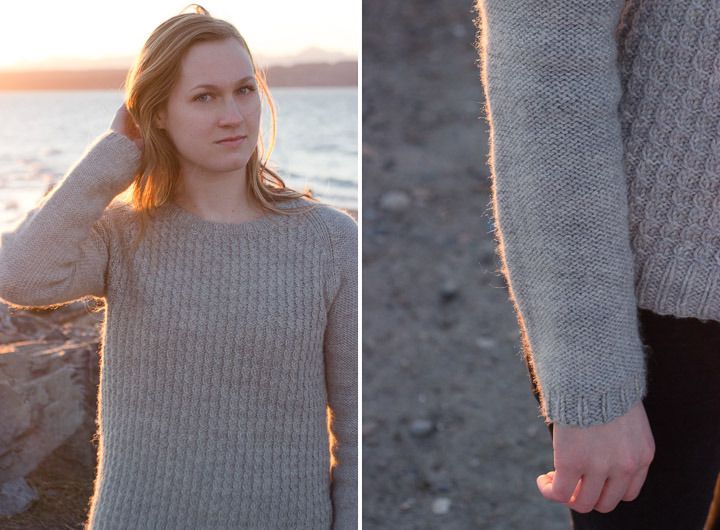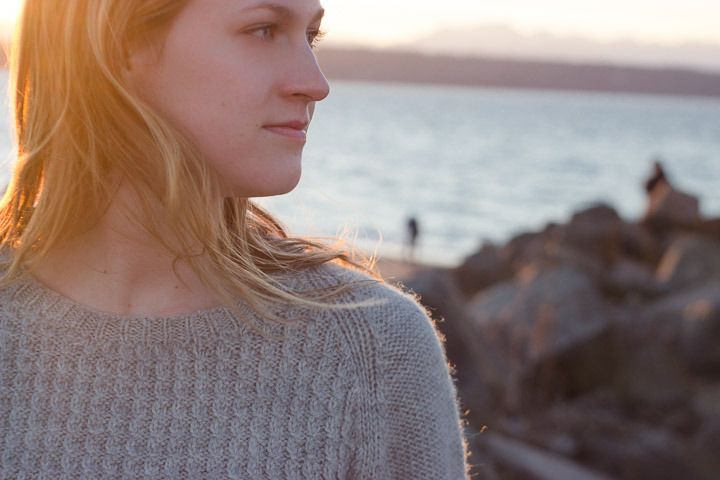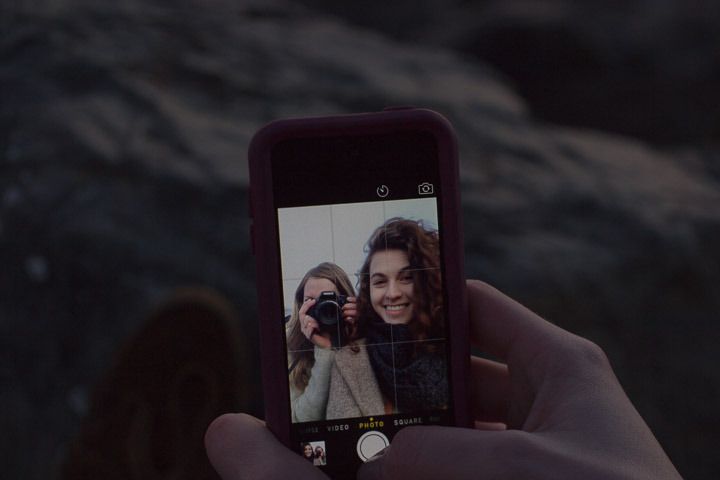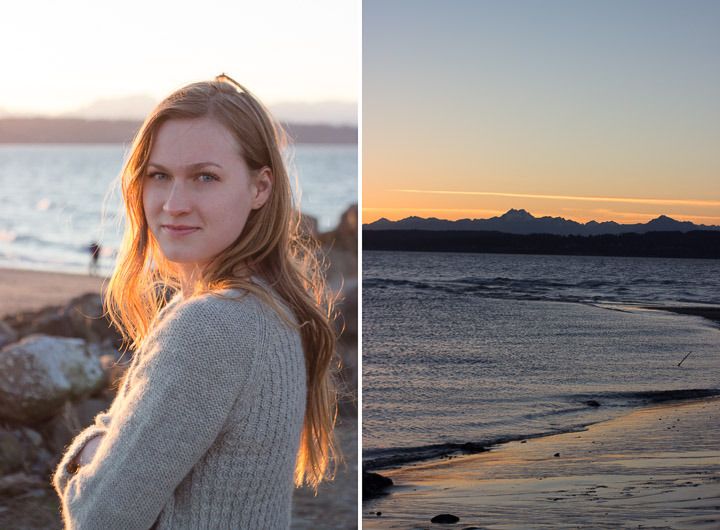 I am clearly not a model, but it was fun anyway pretending not to look at the camera and not smiling as per Megan's instructions.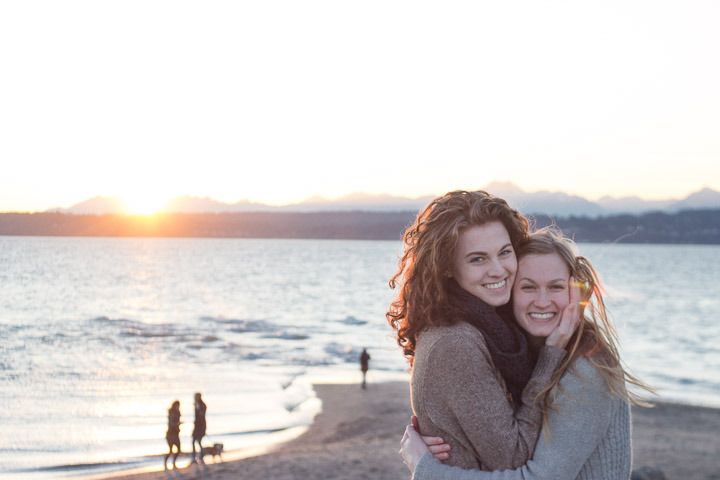 I can't believe this beautiful sister of mine is getting married this month!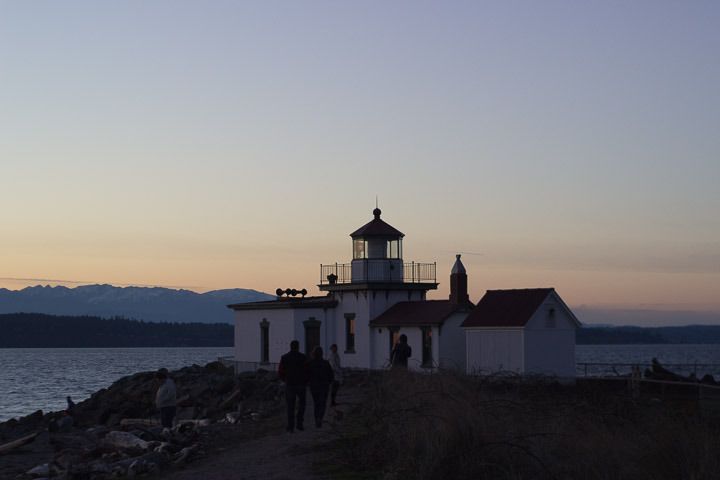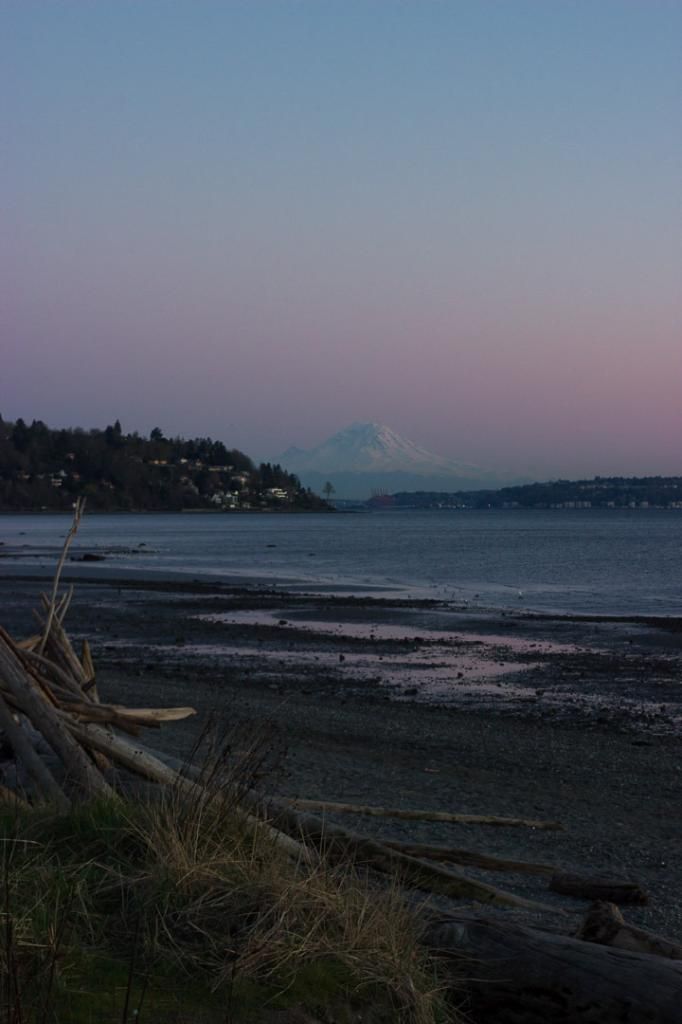 We had a lovely sunset (as you can see!) and have been having such beautiful weather lately that I think my sweater-wearing days are numbered.
**All of the sweater pictures and pictures of Forrest and me were taken by my lovely Megan!