Six weeks is a long time to be away from home, but we're finally back. We pulled a 14-hour drive (on a cracked rim, no less--eep!) from Yellowstone yesterday and arrived to a yelping and howling Jasper who was so excited to see us that he ran in circles around us for several minutes and then licked Forrest's legs for several minutes more. It was possibly the best welcome home we've ever had.
We had such a great (and needed) trip. It was so wonderful to see our far away families, but it feels great to be home and settled again. Now we just need to find a place to live in Seattle by the end of September...
I took about a thousand pictures (literally) at Yellowstone over the course of three days. I can't wait to get those up here, but until then, I'll leave you with these: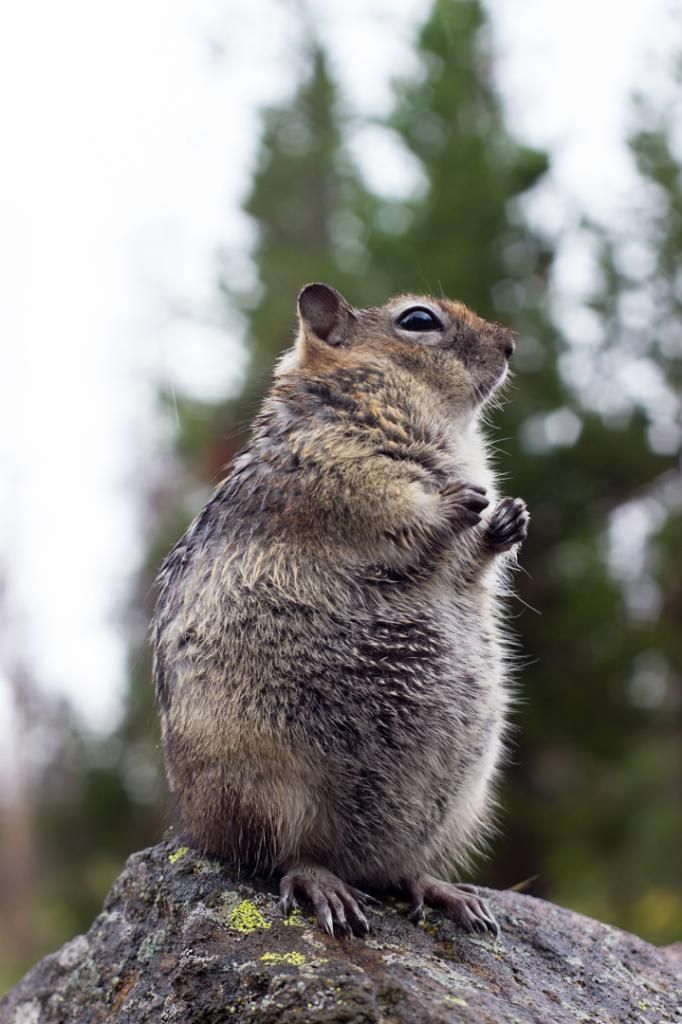 What you are looking at is a very large and majestic chipmunk. As my sister Megan so aptly put it,"He looks like he swallowed a tennis ball."
I saw this particular chipmunk or "Fat Daddy," as Forrest called him, from a distance while we were eating lunch one day and I wondered out loud how close I could get to him. So I inched closer and closer until I was about a foot away with my face at the same level as his. He looked at me and continued eating with no regard for the clicking of my shutter. Forrest came up to take a picture of me with "Fat Daddy," but as soon as I handed over the camera, the spell was broken. The chipmunk leaned toward me with a gleam in his eye, and I thought for a split second that he was about to leap onto my shoulder and pose for the picture (as is such the charmed life I lead, of course). However, it was not to be and instead he sprang in the opposite direction and disappeared among the rocks. Then I spotted him again, because it is nearly impossible to hide such a girth as his.
He was really, really fat.