Last week, we had a few days of
unbelievable
weather up here in this little rainy corner of the states. Forrest even dragged a lounge chair out of the garage (which I promptly stole) and sat in the WARM sunshine! 65 degrees, we thank thee.
So Brandan (
Megan's fiancé
) came up last week (from Oregon, duh) and had the bright idea of taking a nice little trip to Snoqualmie Falls. Prior to this beautiful weather, we had been having a pretty wet month; we've got the pond next door to prove it (said pond is usually a raspberry field). So, obviously, the falls were supposed to be quite intensified. Forrest and I got ourselves an invitation to this affair and off we went into the sunshine.
I'll let these next few pictures speak for themselves.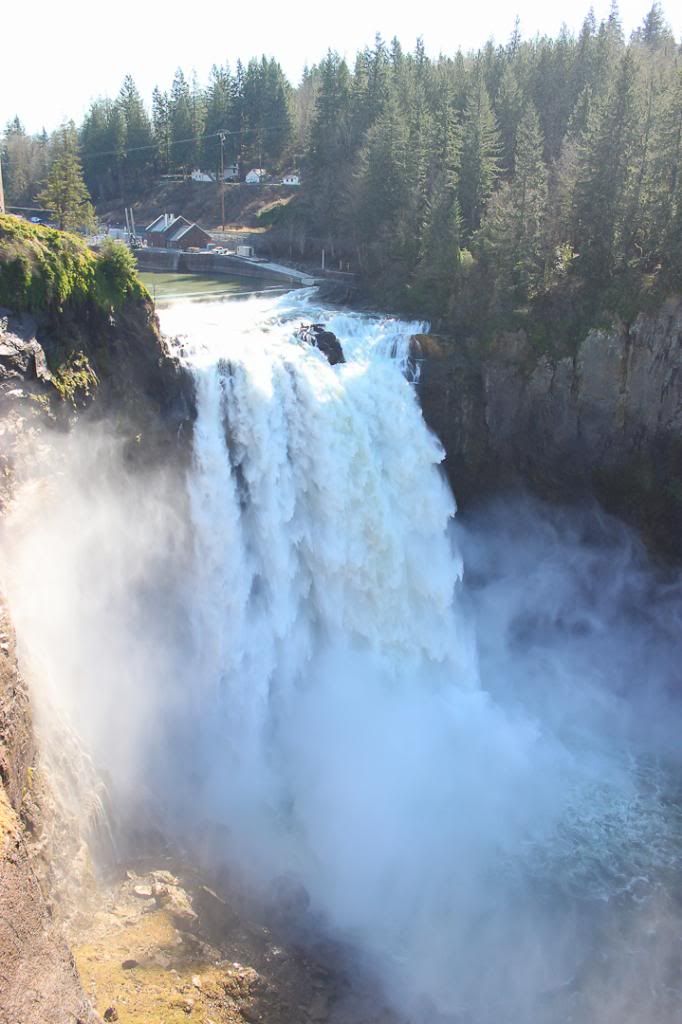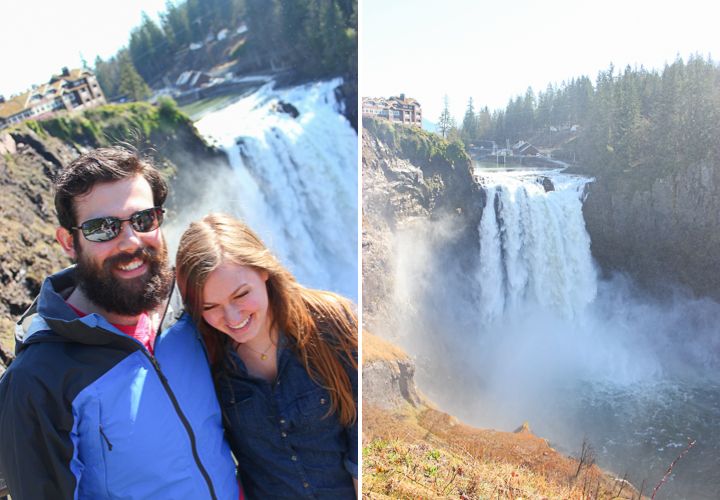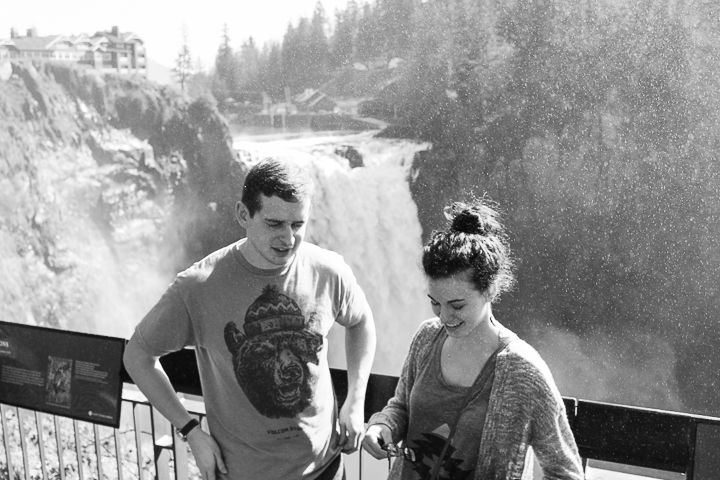 I really love all the mist in the photo above. It was quite misty.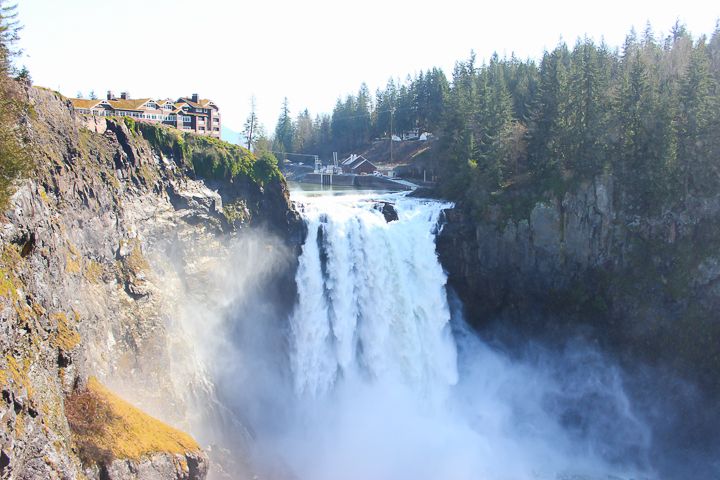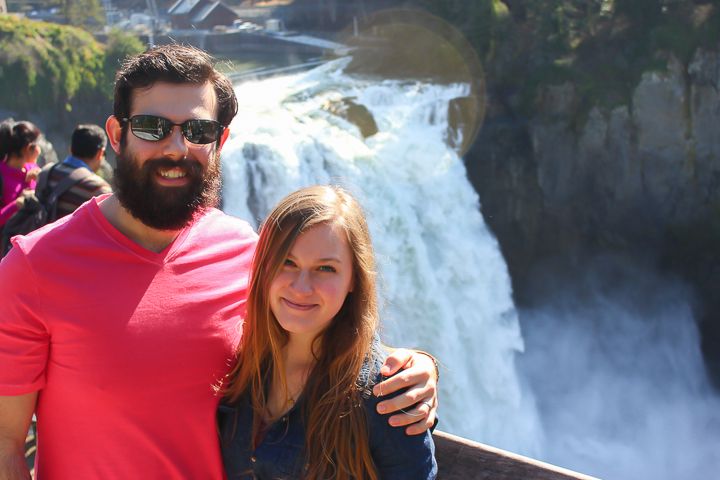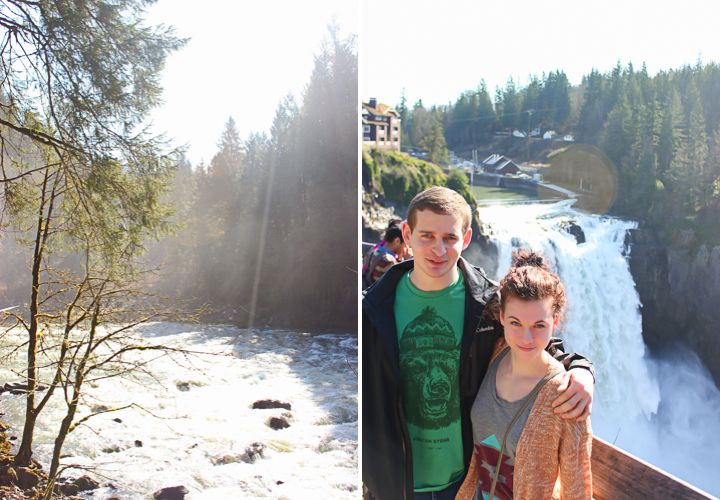 Brandan and Megan hiked the path down to the bottom whilst Forrest and I met them in the car at the new lower parking lot. I had never been to the bottom of the falls before. They built this nice wooden pathway to a lookout where I'm assuming there used to just be a dirt path. People used to hike down to the bottom (I know, I've seen pictures) and stand in front of the falls, but now it's all blocked off.
As you can see, we are not above jumping over railing.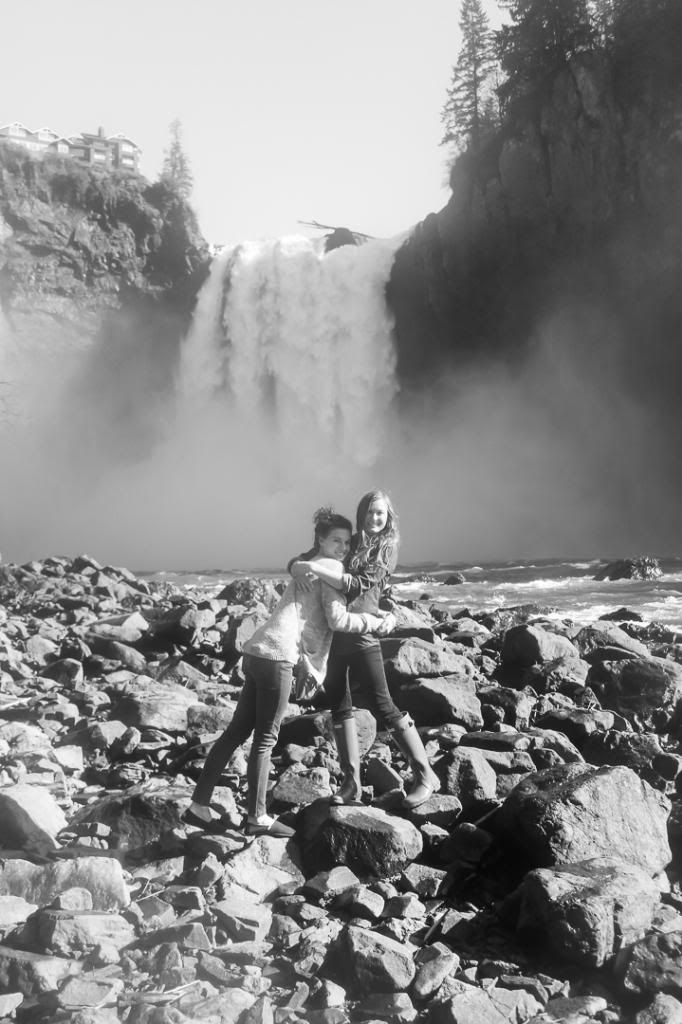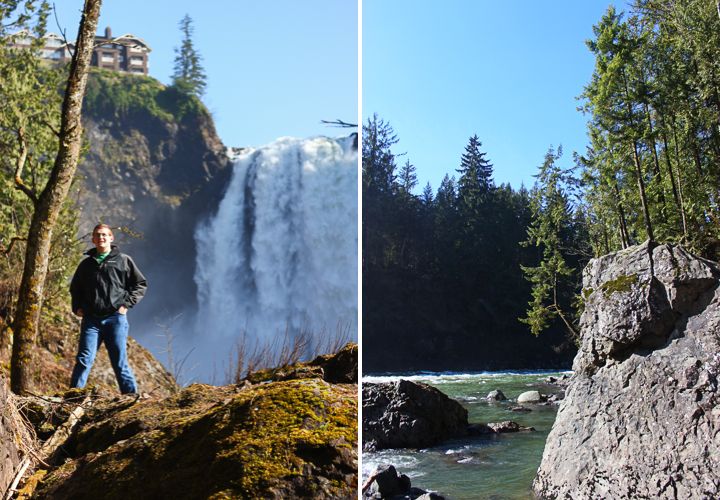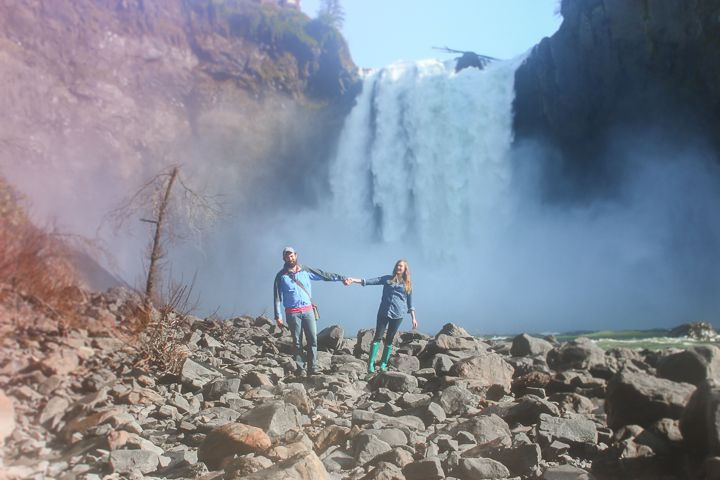 Then we drove into the town of Snoqualmie for some ice cream.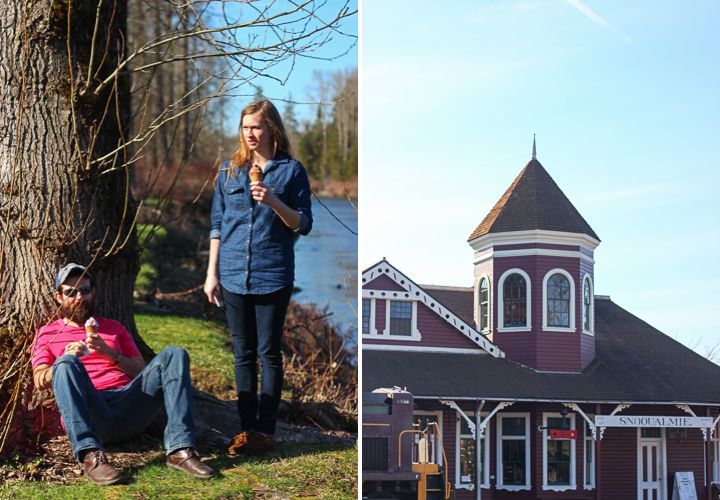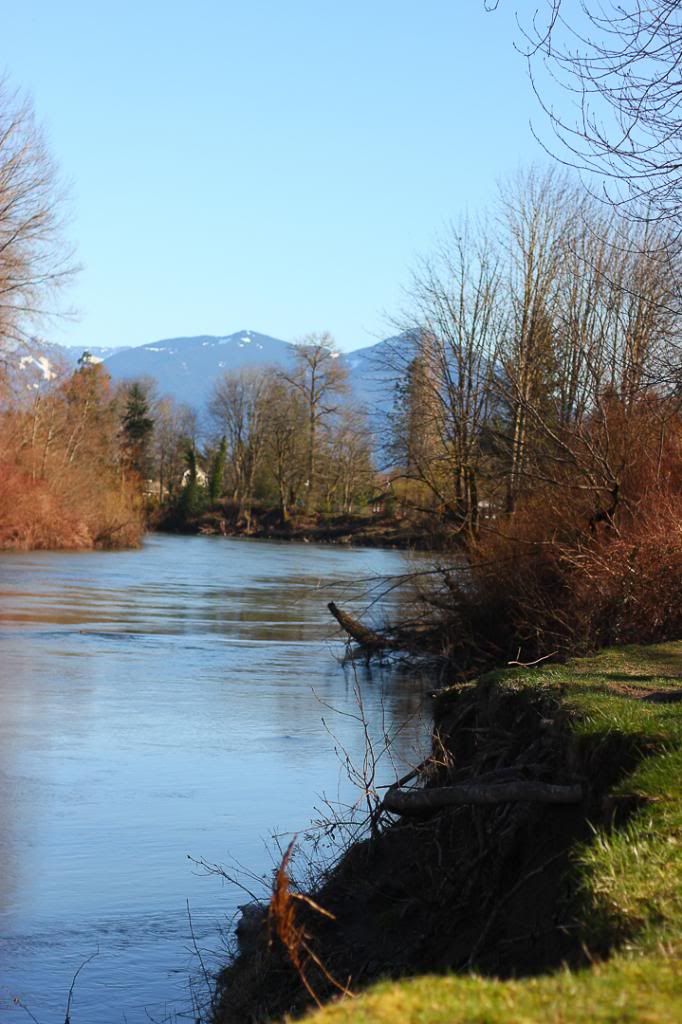 The End